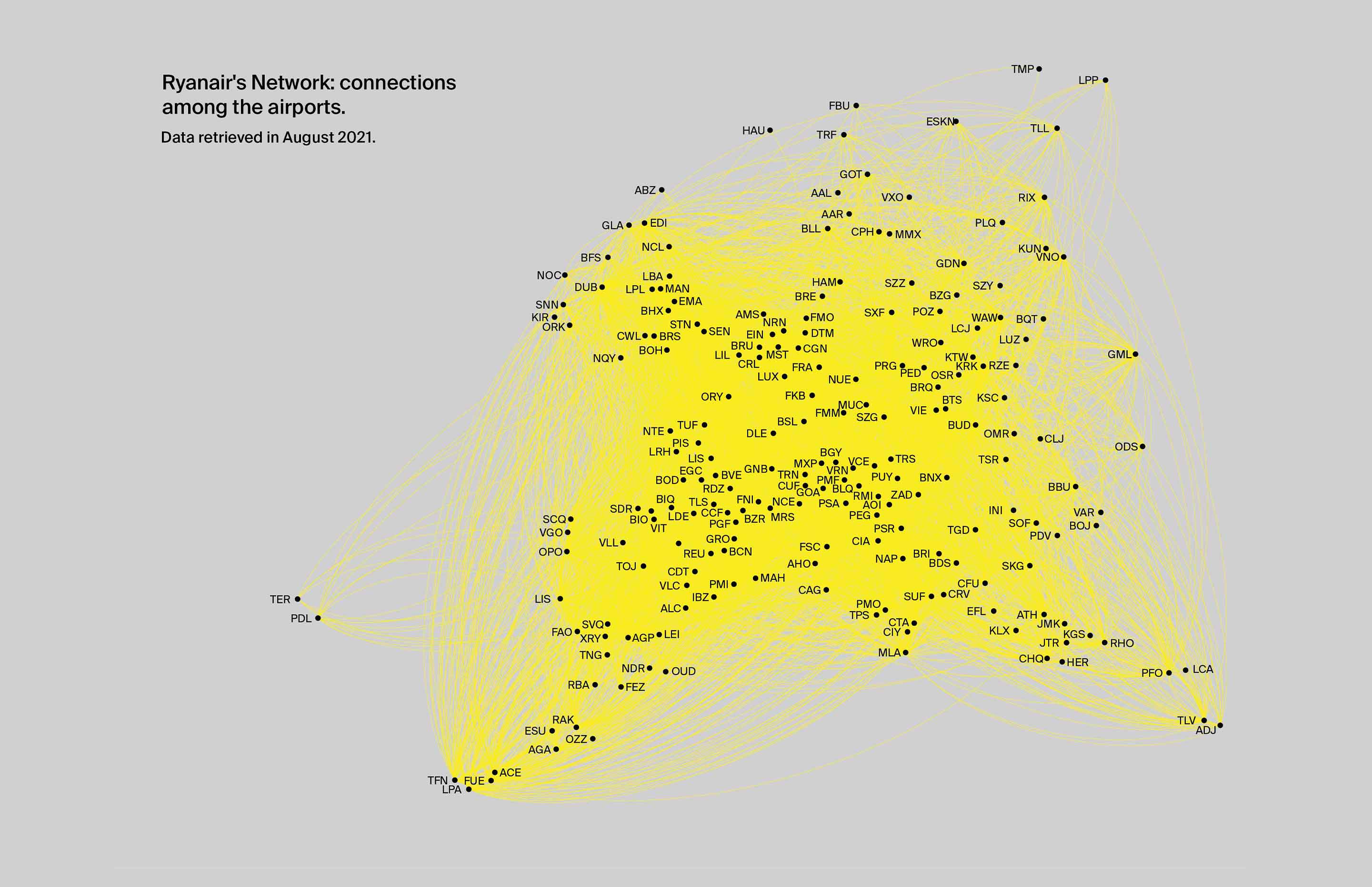 GEO–DESIGN: Budget Arlines
GEO–DESIGN is an exhibition platform that explores the social, economic, territorial, and geopolitical forces shaping design today. The focus of this fifth chapter was on business of low-cost airlines, specifically Ryanair. The exhibition identity shows the scale of the air carrier by creating a visualization of Ryanair's network.
Know more ↗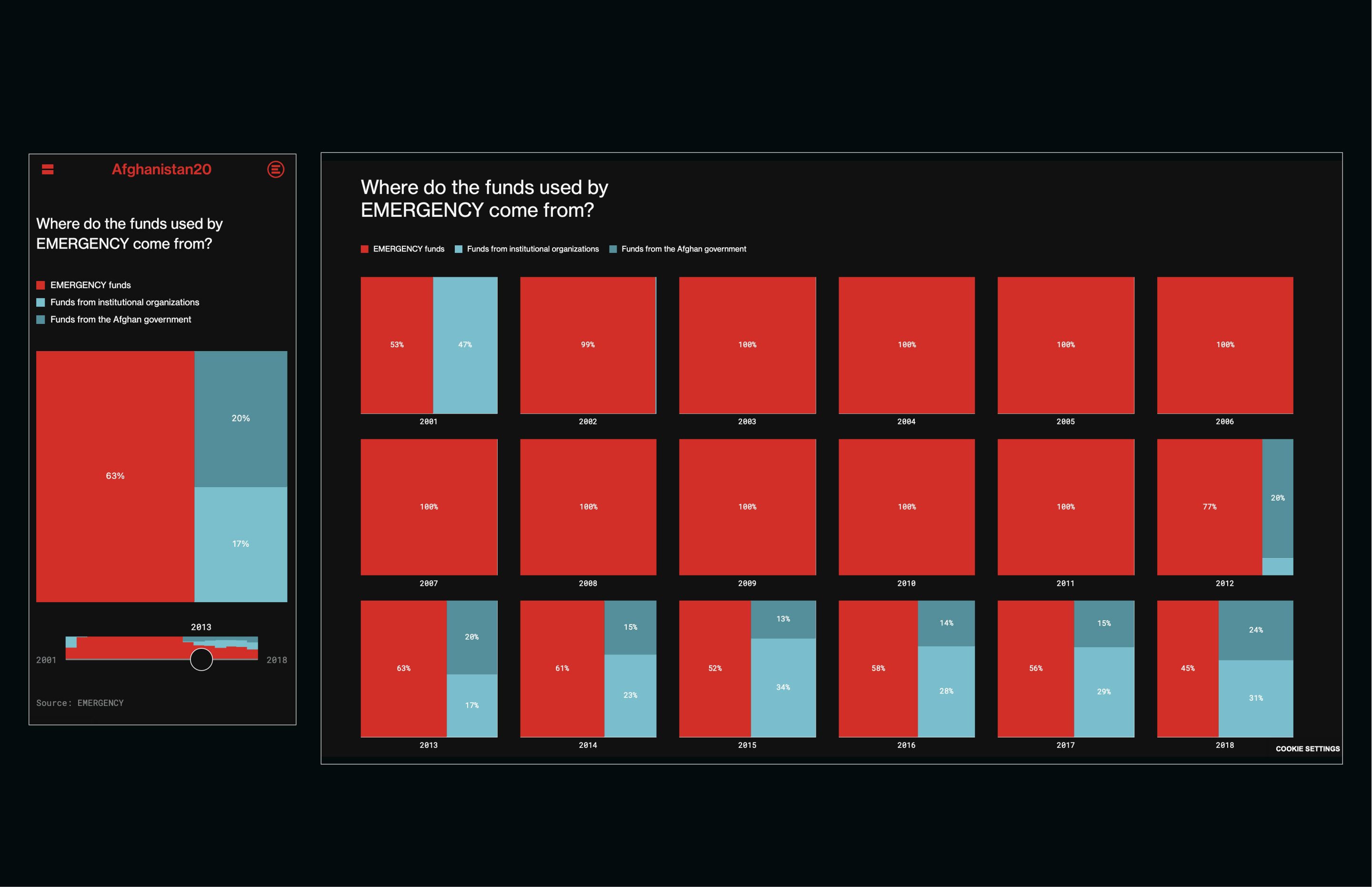 Afghanistan20 / Accurat studio
Afghanistan20 is an online project developed for the Italian NGO EMERGENCY: it reflects on the 20 (and counting) years of war in Afghanistan from the perspective of its victims and those doctors and volunteers who help them. The detailed report is enriched by intense photographs and interactive data visualizations.
Know more ↗