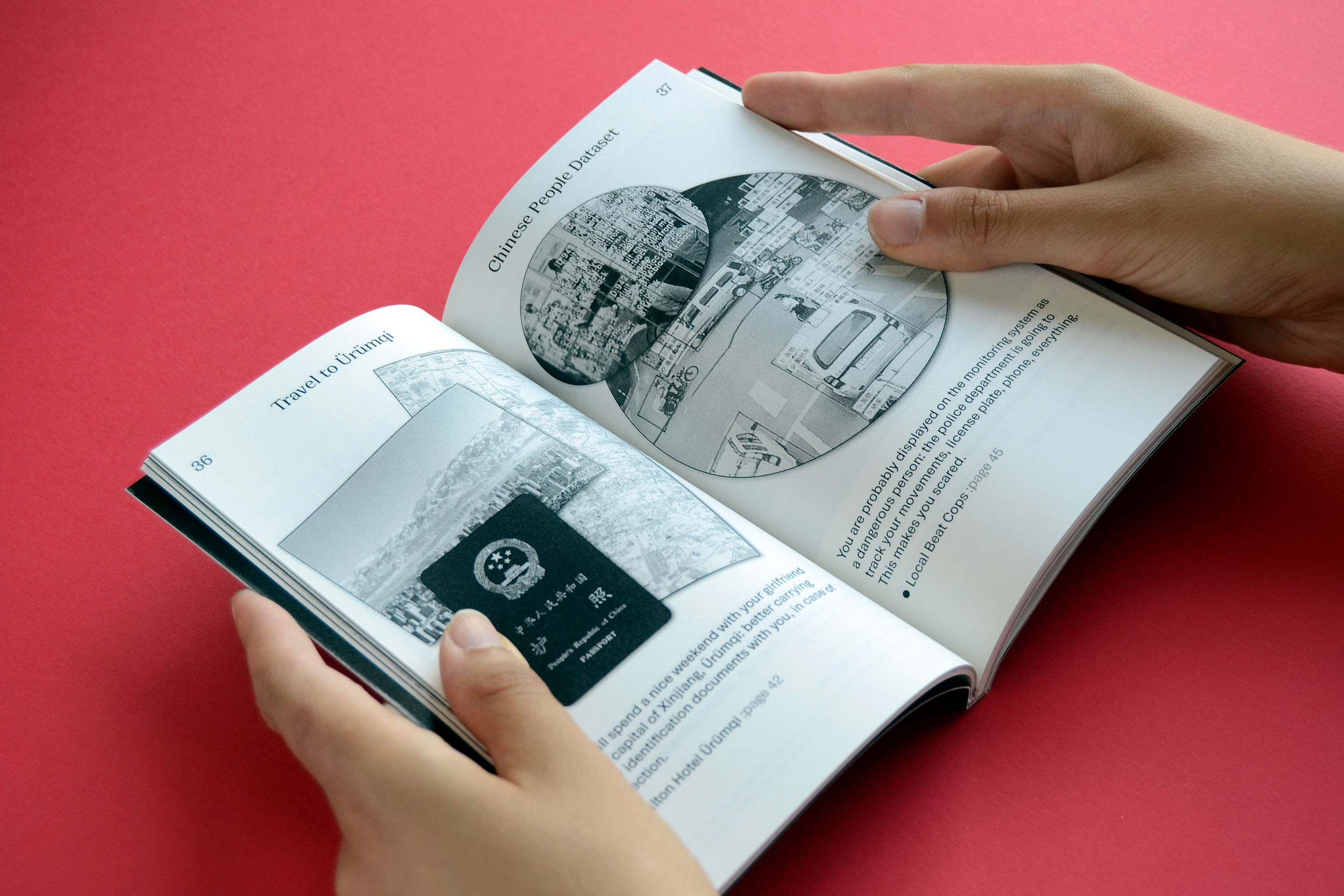 "REC:In:China" is a gamebook about the Chinese mass surveillance system. The story is set in the Xinjiang Autonomous Region and it focuses on the discrimination policy against the Uighurs (the Chinese Muslim minority), resident in the North-West of the country. Using comic book techniques and appearance, the book aims to show the different realities of people living in China.
Know more ↗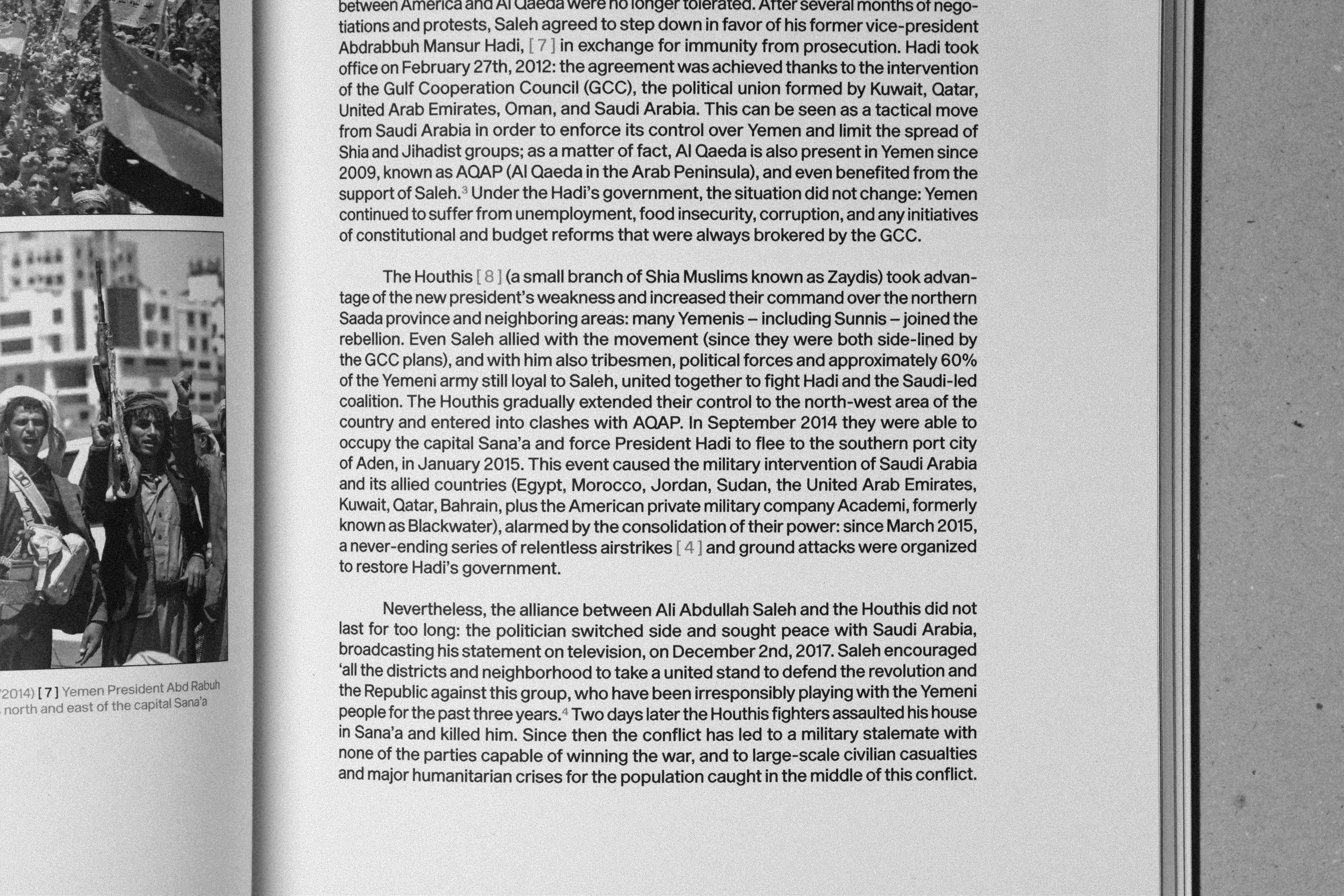 The Weapons' Reputation - Thesis book
The research questions the integrity of the arms trade as a legal transfer of weapons among countries. As a case study, the Yemeni crisis is narrated through the perspective of three arms used in the conflict: by tracing their route, from the countries of origin to the end-users, it is possible to outline the dynamics of warfare, and which nations have a political and economic interest to feed it.
Know more ↗